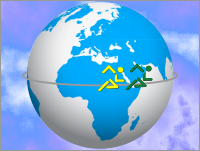 The target is to run 24,901 miles in 80 days.
This is a charity virtual event involving Northbrook AC and four other local clubs to raise funds for the UHCW Charity.
The first club to accumulate the total distance will be crowned winners. If no club completes the distance in the time then the club with the highest aggregate miles will be declared the winner
Distances will be tracked through Strava – non-Strava users can upload their distances via this link.
See more info about this initiative.