Forthcoming events
Forthcoming events
Tap/click an item for more info
Oct 6
Rugby 10 – WRRL Race 11
Oct 19
Midland Cross-Country Relays – Aldersley Village
Nov 2
Warwick University Cross-Country Relays
Nov 9
B'ham League & Women's Midland League Cross-Country Fixture 1
Dec 7
B'ham League & Women's Midland League Cross-Country Fixture 2

If you arrived here because you are thinking about joining a running club then you have come to the right place.
Why not come along to our Wednesday night training sessions and try out our friendly welcoming Club.

Take out membership and enjoy the experience of Club running. Not sure if you want to join up - then try before you buy. Run with us as a guest for a few weeks before signing.
See the How to Join Page for more info.
---
News Roundup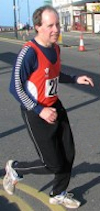 Club Secretary and Welsh international Mark Baker was invited to represent the Celtic team v England in the Birmingham 10km on 26 May 2019, running in the MV50 age group. He also has invitations to represent the Celtic team V50 at two further events, the Maidenhead half-marathon on 1 September and the York marathon on 20 October.
The Celtic team includes Wales, Scotland and Northern Ireland, so Mark will be proudly wearing his Wales vest.
Mark last represented Wales ten years ago in the 100km Anglo-Celtic-Plate event held in Galway in 2009, where he was 4th Welsh finisher in a time of 10h:38m.

John Pollard was invited by Welsh triathlon to represent them at the British Championships in Nottingham on 15 June in the 60 to 64 age group.
After getting the bug and taking up triathlon only 5 years ago Anita Howe has competed for the GB team in her age group since 2015. Although a Northbrook member, work commitments and a heavy training schedule with the DO3 squad means she's not often seen at the Wednesday session but she runs in the club colours when she can.
In May Anita won her age group and became National English Champion, finishing 3rd overall. Competing in Weert, Netherlands in June Anita won in her age group and became European Champion.
---

Wrapping up the 2019 season eighty members and guests turned out for the final handicap race on 4 September.
First home was Becky Colbourne in her second race win of the season, adding 30 points to her series total. Rick Wise in 3rd place gained the maximum 50 points by being first Northbrook man to cross the line.
Participation this season has been at an all-time high, with 145 members and 43 guests taking part across the six races, with a total of 107 in Race 1.
After 5 races Pia Singh had an 11-point lead at the top of the women's table, ahead of Lottie Graham in 2nd place and Kelly Parker and Martina McConville in joint 3rd.
In the men's table Tom Dempsey had established a 13-point lead over David Mills in 2nd place. The results of the final race on 4 September and the overall series results will be posted here soon.
More info about the series ...
---

The Warwickshire Road Race League is a series of short and middle-distance road races running from Spring through to Autumn. The 2019 series features 11 races starting with the Massey-Ferguson Tractor 10k in April and finishing with the Rugby 10 mile in October.
After nine races the highest placed Northbrook competitor is Sally Eason in 17th place. The highest placed Northbrook man is Chris Goodman in 25th place.
Northbrook results 2018
Visit the WRRL web page
WRRL fixtures list 2019
---
Chris Sharp from Knowle & Dorridge RC won the 2019 10k race in 33:54, with Ian Allen (Spa Striders) 2nd and Dominic Priest (Leamington C & AC) in 3rd.
Kelly Edwards (Leamington C & AC) took the 1st women's prize in 37:14.
For Northbrook Liam Mills was first counter in 38:05.
In the Junior Run, Doug Garnett won the event in 6:02, the first girl was Mel Gould who finished 6th in 6:42.
Members of the Northbrook 10k organising committee visited Oakfield House to present a cheque for £1,700 to Coventry Cyrenians the major charity beneficiary of the 2019 race.


Sponsors included Bruker, Coventry Runner, Deeley Construction, JPL Heating and Plumbing and Curtain Call.
For full results visit our Northbrook 10k website.
---

The Club's annual tussle with the brambles and nettles that may lie in wait along the 9k off-road route between Hampton-in-Arden and Tile Hill is a popular event that adds a bit of interest to a Wednesday night's summer training.
This years staging held on 17 July saw a record 79 members and guests attempting the challenge, and so far there are no reports of anyone still out there.
---

The Club's annual GBU relay race on 19 June saw another big turnout with 93 members and guests taking part in a relay race for teams of 3 people of differing running abilities. Due to last-minute drop-outs the Northbrook super-computer was tasked with making some just-in-time adjustments to the make up of the thirty-one 3-person teams.
The winning team was presented with a bottle of wine each, and there were prizes for the 2nd and 3rd teams.
Results
There is more info on the GBU page.
---

With a good season of racing and plenty of results from the various distances the tables are looking very interesting. In the Men's table Stuart Lumsden has taken over the lead with five of the eight race distances completed. Steve Turvey, Mike Wheeler, Pete Fellows and Mike Duggan head the other men's categories.
Natasha White has maximum points from all her seven race distances to keep her lead at the top of the women's table. Gemma Ross, Lisa Bragg, Sarah McNaney, and Ros Myers maintain their positions to lead the other women's categories.
The Road Race Champs tables are compiled from Summer Handicap results, and from results of qualifying races sent in to the web site.
View the tables at Northbrook Road Race Champs 2019
---
Notice Board
Recent Race Results
Follow the exploits and successes of Club members by checking out these recent
Northbrook
race results
Runners of the Month
Club Kit
A range of Club branded running apparel available to members at attractive prices.
Visit the Northbrook Kit Shop to see what's on offer.
Committee Meetings
The committee meets every month to discuss Club matters that affect you.
Read the minutes of the committee meeting on 22 July
Training
---
Wednesdays at 7.30pm
Mondays at 6pm
Results
---
Latest results
from Northbrook
News Archive
---
Think you may have missed something?
Read about it here.
Archive Search
---
Can't find what you are looking for?
Try searching the archives.