How to find us
We are based at the Jaguar Sports & Social Club Leisure Centre in Browns Lane Coventry.
We have changing and shower facilities, and in the Social Club bar you'll find a good range of drinks.
You have to be a member of the Jaguar Sports and Social Club to use these facilities.
Food is served until about 9.30pm.
Car parking is adequate and well-lit.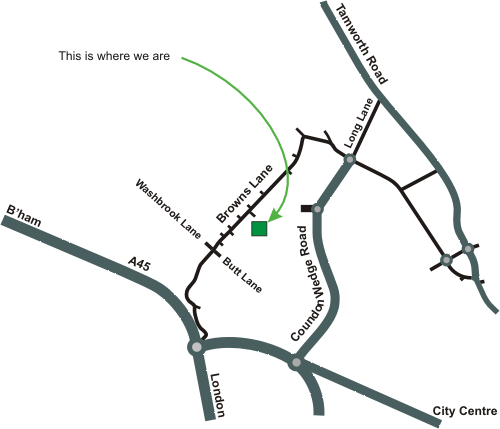 Set your sat nav to CV5 9DR Lat 52:26:00N Lon 1:33:40W
Find out more about Jaguar Sports and Leisure Club