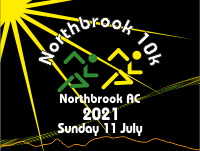 The 18th staging of the annual Northbrook 10k road race is planned to take place on Sunday 11 July 2021.
After the forced cancellation of the 2020 race due to the COVID-19 pandemic, the race organisers are looking forward to welcoming club and non-affiliated runners to this popular, quality event.
Full details and up-to-date information are posted on our 10k website.